Improve Your Leadership with Staver OnDemand
Get 24/7 access to on-the-go performance coaching.
Ignite a high-performance culture with 24/7 access to your personal performance coach.
Discover how to build sustainable results.
Increase quickness in execution.
Drive people to focus on what matters.
Improve employee engagement.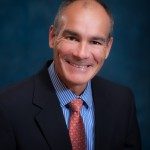 Staver OnDemand provides the ultimate interactive training solution.
"You want the people you influence to leave with immediately applicable, completely useable content that will help them do more of what is necessary and less of what is not."

Mike Staver, Leadership Isn't For Cowards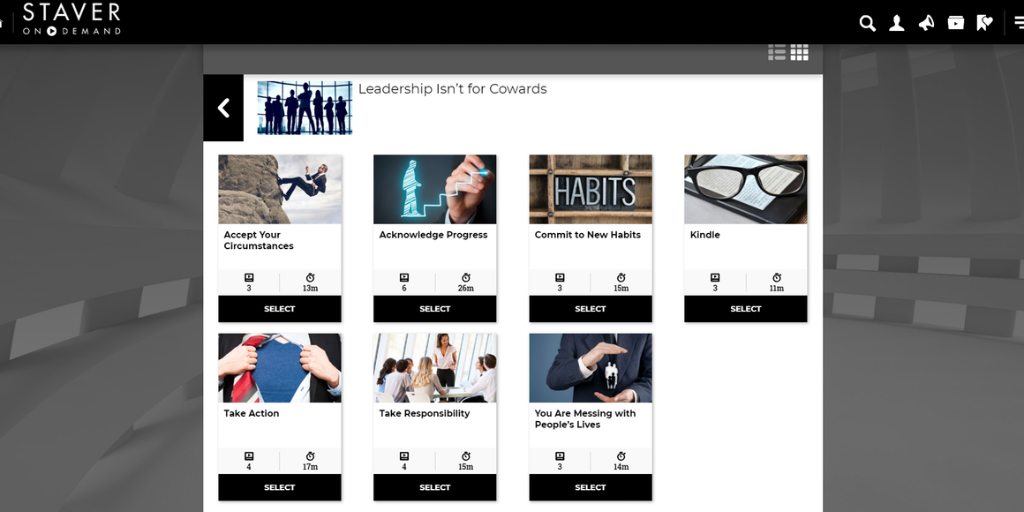 A highly intuitive training center allows learners to get right to learning and performance improvement.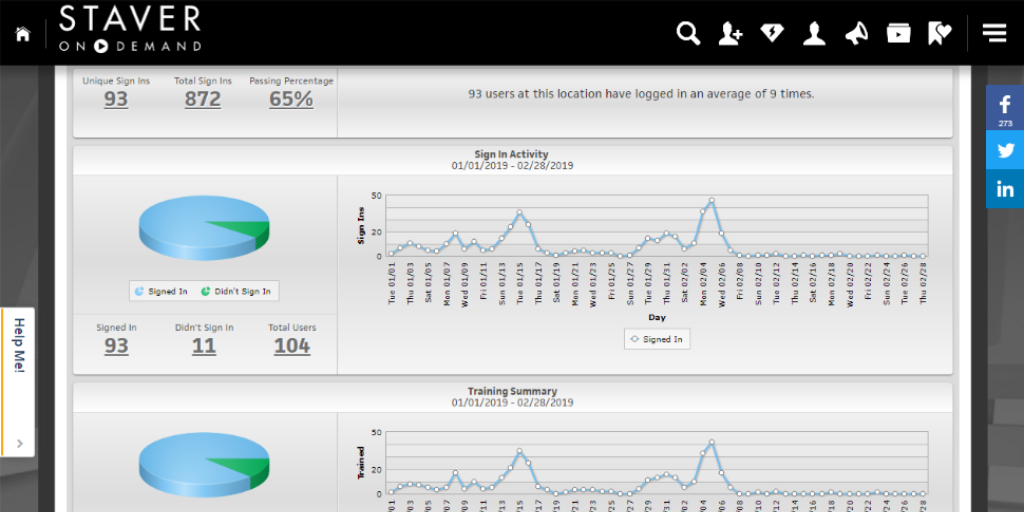 Forward thinking reporting tools help managers and owners understand who is learning and who is not.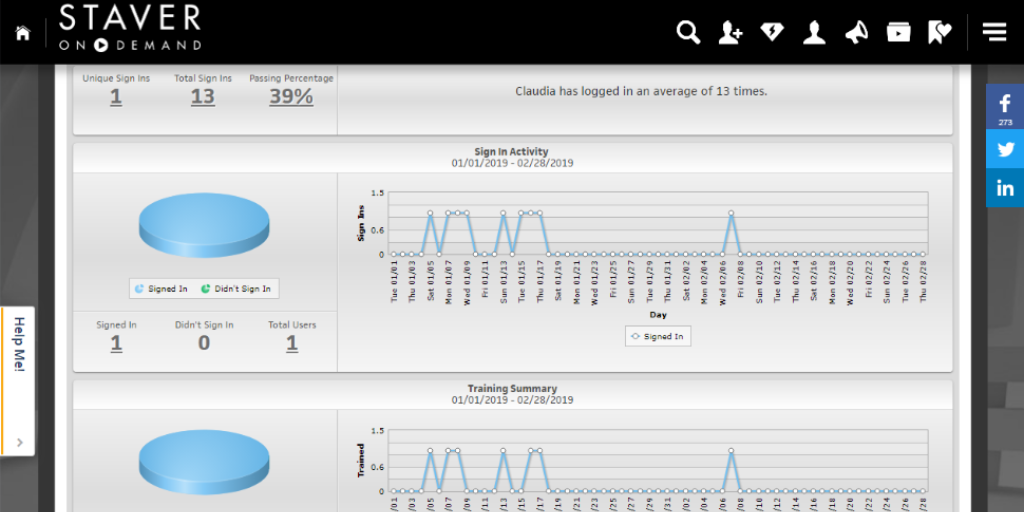 Staver OnDemand maximizes training effectiveness, automates accountability and reduces costs.
Is Staver OnDemand the right program for you?
Staver OnDemand is designed for those who want to improve their leadership. If that's you, then you're in the right place. The program is designed in such a way that it packs valuable, immediately actionable content into compact, efficient lessons that allow you to grow your leadership without interrupting your business and day-to-day life.

Graduates of Staver OnDemand include supervisors, managers, and leading executives from across America who share a common interest of making lasting changes that motivate and maximize the potential of both themselves and those around them.

Still unsure if this is the right program for you? Gain limited access to Staver OnDemand for free and see the value for yourself.
Staver OnDemand Course Guide
Purpose
Relationships
Accountability
Focus
Balance
Engagement
Clarity
Conflict
Trust
Risk
Gratitude
Celebration
Accept Your Circumstance
Your ability to clearly and wisely accept the circumstances that you are faced with every day will help you solve problems and improve the way you and your team function.
Acceptance
Honesty
What about them?
Acknowledge Progress
Explore how important it is to pay attention to progress your followers are making so that you can give meaningful recognition.
Progress
Goals
Harsh
Gusher
The Three Things
The Eight Keys
Commit to New Habits
In this course, you will learn the most important leadership habits and how to use them effectively.
Why Habits Matter
Accountability
Habits
Kindle
You will learn and apply the principles necessary to give new life and vitality to your leadership and how that will immediately improve results.
What's it Going to Take?
What Now?
Final Thoughts
Take Action
Helps you clearly see where you can make adjustments to increase your action orientation.
Momentum
Analysis
Are You Ready
Be Present
Take Responsibility
Learn how action without responsibility can have a negative impact and what you can do about it.
Responsibility or Blame
Positive Responsibility
The Irony of Responsibility
Pinch Points
You Are Messing With People's Lives
You will be challenged to understand the depth and breadth of leadership and to see how doing so can transform the way you lead.
Do You Know What You Are Doing?
Core Values
Culture
Identify the opportunities to improve talent acquisition and retention, recognize how to help people be happy at work, learn the five elements that make up high-performance teams and much more.
Introduction
Leadership Opportunities
Productivity vs. Happiness
Three Critical Elements of Happiness
Talent Management: The Old Way vs. The New Way
How to Run a High Performance Team
How to Acquire the Right Talent
Conclusion
In this course, I will share with you an exercise that will clearly help you identify your high gain activity.
Mondays with Mike
A collection of short, pre-recorded videos where Mike answers questions received from clients, fans, friends, and social media outlets.
Leadership Isn't for Cowards (2 free chapters)
Read the first two chapters to learn how Leadership Isn't for Cowards offers straightforward steps to leading courageously and practical tips for driving performance. With courageous leadership, you'll create a culture and a mindset that encourages and demands excellence!
Tips in Ten
To be an effective leader you must be courageous in the way you lead. Learn the questions you need to answer so you can learn how to be courageous in the way you lead.
Tips in Twenty
Get practical, specific information in an entertaining and humorous style to help you resolve eight common workplace challenges - all the information you need per topic in just 20 minutes! Information you can put to work for you today.
Eight Indicators You're Leading from Fear
You might be shocked to find just how much of a stranglehold the "F" word has on your employees, your organization, and your entire life. It's time to unmask the many faces of fear and drag it into the daylight where you can vanquish it once and for all.
Who is Mike Staver?
Mike Staver is the author of Leadership Isn't for Cowards and an internationally respected speaker and coach. Mike takes noisy, often complex, leadership content and makes it immediately useful, digestible and entertaining.
Mike has degrees in Business Administration and Counseling Psychology and is a Certified Speaking Professional. Companies from Federal Express and Miracle Ear to Leading Real Estate Companies of the World and the May Clinic have repeatedly invited him to contribute to the development of their leaders.
Most recently, some of Mike's coaching work was ranked #2 by Training Magazine on their 2019 Training Top 125 list, which recognizes organizations with the most successful learning and development programs in the world.