Blog
Build Culture · Develop Your People · Grow Your Business
In our professional and personal lives, most of the success we encounter is the direct result of speaking our truth. Speaking our truth is about how we communicate to ourselves and to those around us. I have found that the times in my life when I have found myself in the best place is when…
Have you ever had someone say something to you that upset you, made you mad, or otherwise hurt your feelings? When you point that out, have they said, "Well, I am just being honest!" Doesn't that make you want to say — "Well, lie a little!" So many times people use honesty as a weapon….
Have you ever been in a conversation with someone and they made their point, but just had to add a few other comments? Or, how about listening to a speaker that said "in closing" 5 times before they actually closed? I was recently working with two people that were attempting to resolve a conflict. At…
For years and years and years people have talked about how important listening is. Books are written, seminars are taught, coaches encourage it and bosses expect it. But for some reason most people are pathetic at it. Even after all the lectures, books and teaching most are just not willing to listen. I hereby challenge…
One of the most asked questions I get is, "How do I get my (employees, kids, spouse, partner etc) to be more motivated, more focused, more driven, more engaged, or more whatever?" While there are hundreds of people who will give you three points and a poem for how to do that, I would encourage…
Little kids ask a lot of questions in a single day. By the time we become adults, we ask very few questions. Most of the reason for that is that we have been taught that answers get us A's. Answers prove we are smart. Answers make us feel certainty, and certainty builds confidence. There is…
Yes he does and he should matter to you! Not because of who he is and what he says. Not because of his ironic popularity. But because of the EXACT reason that he is popular. Trump is a fascinating study in what it takes to influence and what it takes to be followed. Donald Trump…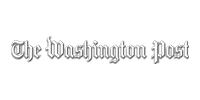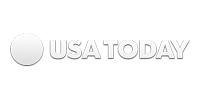 Weekly leadership lessons for lasting success.
Mondays with Mike is your weekly guide to bringing out the best in you and those around you.
Have a question you'd like Mike to answer on a future episode?
Click below to submit a question, then keep an eye out for your answer!
Get Mondays with Mike right to your inbox.
Every Monday we send out the latest episode of Mondays with Mike. Don't miss out! Enter your information below to start receiving weekly episodes.
Thanks! Keep an eye on your inbox - our emails go out each Monday!
Want more Mondays with Mike?
View the most recent posts below or watch the archives on Mike's YouTube Channel!
Hi everybody, this is Mondays with Mike, a weekly video series where I answer questions from people just like you. This is a good question; this answer may last a couple of days I love this question so much. Here we go: My boyfriend repeats himself. I find it incredibly annoying when somebody repeats themselves….
Trusted by the world's most influential leaders.